Message : DPS Gurgaun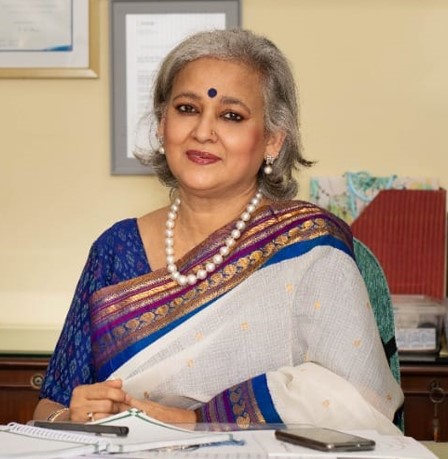 Excellence, Confidence, Empathy and the ability to make informed decisions are among the skills required by students to carve a future of their dreams. Each pantheon of education believes in striving for the best and we at DPS Gurgaon aim in moulding our students as brave and confident leaders of tomorrow. By giving them an environment par excellence, we inculcate in them the urge to primarily focus on dreaming a future whilst working hard to achieve their endevours. To provide a strong base to our students, for a life that is about to unravel outside the periphery of the school, we proudly bring forth the School Accelerated Program in association with our learning partner Study Vault
The program working in tandem with the school, plays a pivotal role in providing quality guidance to the students to chisel their concepts and prepare them for various competitive exams across the country, like National and International Olympiads, N.S.T.S.E, IIT-JEE etc. The highly qualified, competent and result-oriented faculty, mentors the students and caters to their needs, guiding and motivating them throughout their journey. The program focuses thoroughly on time management, learner friendly environment, periodic feedbacks and helping the students face their examinations with a stress free mind. It helps in honing the skills of the students with a better understanding of their conceptual knowledge, without compromising on their co-curricular involvement, thus resulting in the holistic development of one and all.
After two years of the Study Vault classes it is heartening to receive positive feedback from parents and students. The SAP teachers work hard to ensure that not only do the children master the prescribed curriculum but go way beyond too.
I am confident that in the years to come Study Vault will benefit more and more students!
Mrs. Aditi Misra, Principal
Delhi Public School, Gurgaon
---
It is very important today that students score very well in Board results along with preparation of IIT-JEE or other competitive entrance tests. Our efforts of last half a decade are rewarding us high which we are passing on to our students to build a great foundation for their careers. Our students are doing remarkably well to strike a fine balance between Board Exam results and competitive entrance tests ranks. Highlights of 2019 are :

Over 40% selection in JEE-Advance 2019.
Over 60% selection in JEE-Mains 2019.
Over 60% students scored above 90% in Board Exam.
Over 30% students scored above 95% marks in CBSE Board Exam.